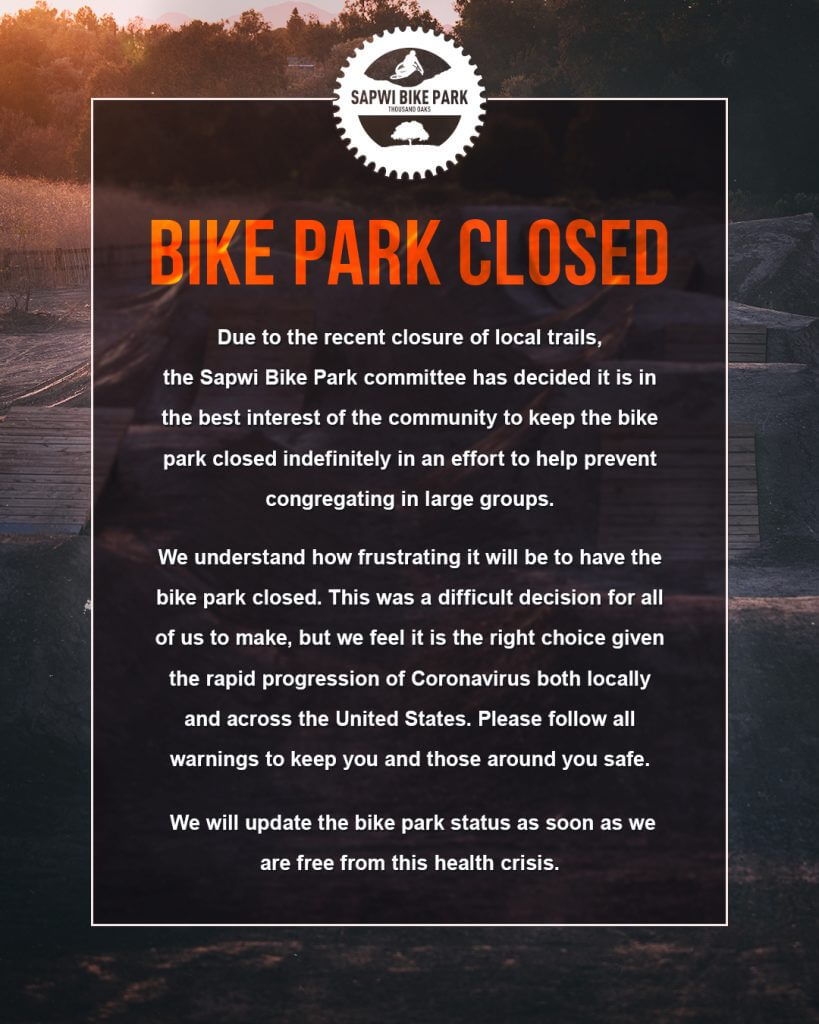 Unfortunately, we have decided it is best to keep the park closed indefinitely. With the rapid growth of Coronavirus, we are hoping that this will help encourage people to stay at home and not congregate in large numbers. With that said, we do not know when we will be able to reopen the park. As things have been progressing this week, we do not expect to open the park anytime soon. We have security chains up at the park and we want to ask that people stay out of the park until we can reopen.
Ok…with that out of the way, we do have some good news. We are going to use this time to start preparing for the Expert Line which will fill in the space next to the advanced line. We are in the beginning stages, but just know it is in progress. Stay safe everyone. Keep those around you safe.
Hopefully this will all be over soon and we can all get back to getting rad.
#stopcoronavirus⛔️ #covid_19 #dirtjumps #conejovalley #thousandoaks #conejoparksandrec #parksclosedfolks