 clear sky
54° F
49° F | 59° F
3.36

m/h
Mar 29

scattered clouds

50° F

Mar 30

clear sky

50° F

Mar 31

scattered clouds

54° F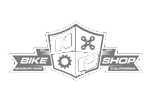 Sapwi Bike Park Hours
Sapwi Bike Park is open Monday – Saturday from dusk till dawn.
Sundays, the Park is open for riding from noon to dawn.
Weekly maintenance is every Sunday from 9am-12pm.
The park is closed for riding, but we encourage anyone to come help maintain the park during these hours
Before joining any maintenance day, please fill out our Volunteer form.
Sapwi Bike Park Rules
HELMETS ARE REQUIRED.  Elbow, knee, and other protective accessories are recommended.
NO MOTORIZED VEHICLES.  This includes E-bikes.
STAY IN CONTROL AT AT TIMES AND RIDE WITHIN YOUR ABILITY.
DO NOT RIDE IN THE PARK WHEN THE GROUND IS MUDDY.  
OBEY ALL PARK CLOSURES. (maintenance, weather, etc).  We reserve the right to close the park at our discretion.
The bike park offers a wide range of features to challenge all ages and skill levels. The Sapwi Bike park currently consists of a pump track and three jump lines:
PUMP TRACK– Our pump track was designed for endless laps with multiple options. This is a track made for all ages and ability levels
BEGINNER– Consisting of  mellow berms, small rollers and two dirt table top jops, This line is not intended for the rider to leave the ground
INTERMEDIATE-This more technical with wood ramp jumps, berms, and dirt jumps. Riders can choose if they want to leave the ground on this line.
ADVANCED-This line is for experienced riders comfortable leaving the ground. This run has 5 wood ramp jumps that are not connected to the landing.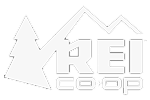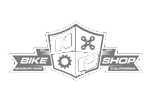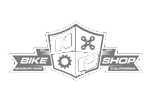 The Cristopher Rowell
Family
The Steven kessler
Family
brett goldberg sherwood
wealth management